'The Best Of Me' On Etsy
She believe she could gold glitter sparkle mug
I recently blogged about my new Etsy shop 'The Best Of Me Designs' and I have some new designs to share with you, which I hope you will enjoy learning about :-) The designs are inspired by uplifting quotes, words and phrases which I love seeing and reading. One of my favourite ways to be reminded of them is when they are printed or pressed onto mugs, wall prints and other accessories. I even have go-to-mugs which I choose based on the day I have ahead. One of which is 'She believed she could so she did' as it centres on the belief that you can do anything (and why not).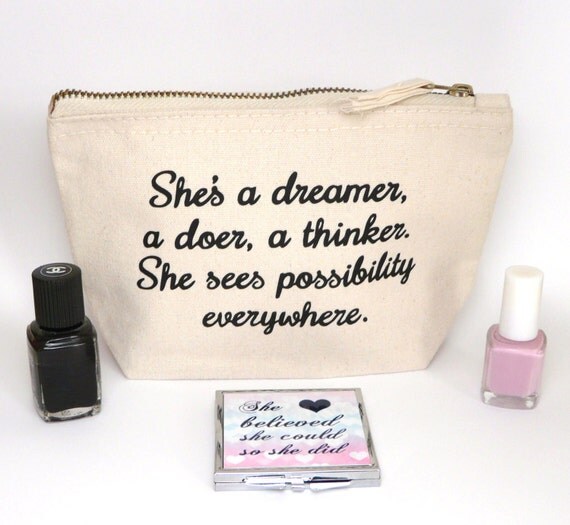 'She's a dreamer...' cosmetic bag
I recently introduced a new type of accessory to my shop and it's one which I have been wanting to do for ages. I am now able to offer make-up and cosmetic cases with inspiring quotes too and the one featured above is for the dreamers, doers and thinkers! I just love these!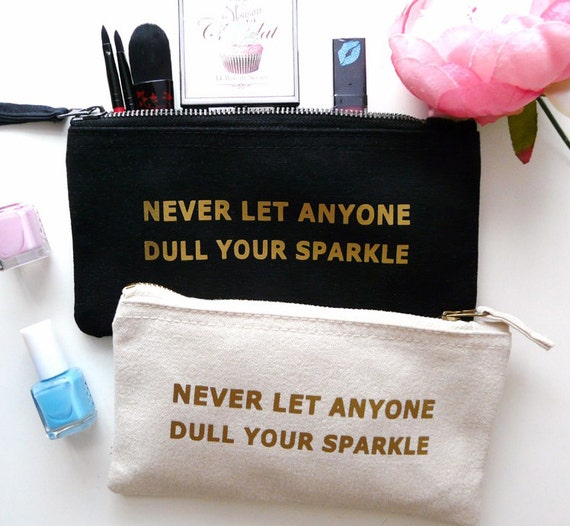 Never let anyone dull your sparkle make-up case
'Never let anyone dull your sparkle' - this is another great inspiring quotes and it is now available with lovely gold font lettering on cute make-up cases.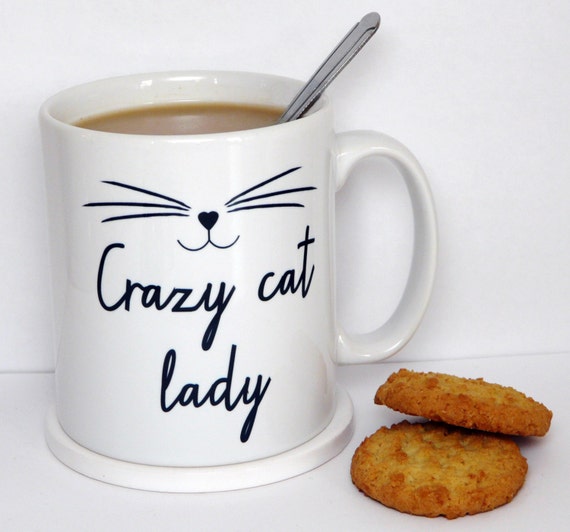 Crazy cat lady mug
As well as inspiring and motivating quotes, I also love creating quirky and fun designs too and here's one for those crazy cat ladies (and future crazy cat ladies too).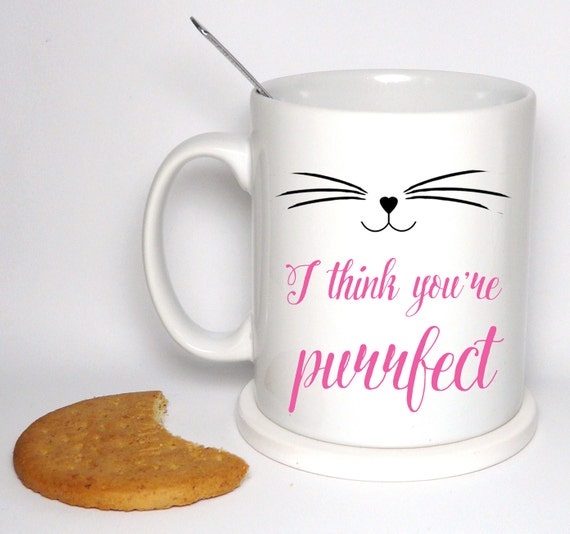 I think you're purrfect mug
I also have a cute variation on my crazy cat lady mug, which does have a motivating quote. How cute is this 'I think you're purrfect' cat face mug! It's available with a choice of a pink or black font.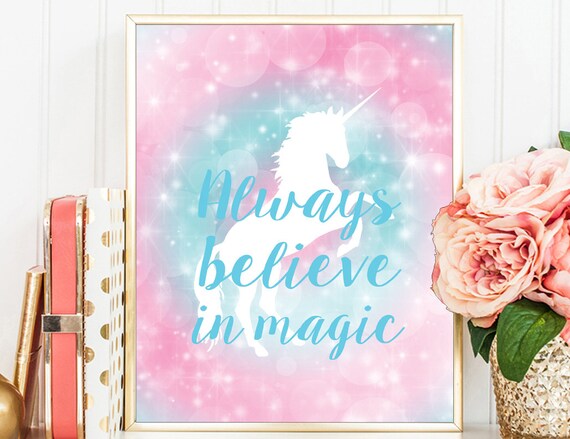 Always believe in magic digital file
Another way of having inspirational or motivating words around you on a daily basis can be achieved with wall prints like the one above. I offer these as instant downloads, which means that my customers can easily access them and print them onto media of their choice whether they are near or far and without having to incur high postage costs, insurance and delivery waiting times.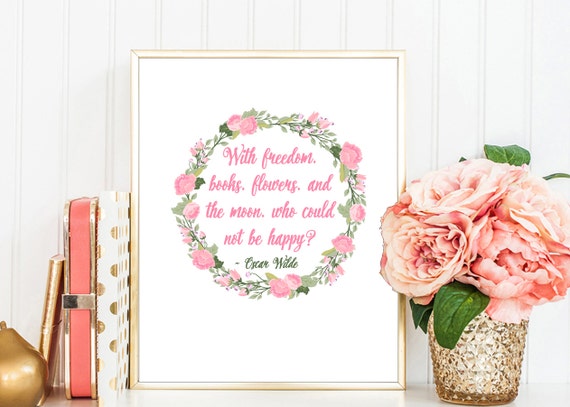 Oscar Wilde Digital File, With freedom, books, flowers, and the moon, who could not be happy?
My last featured design is a great quote from Oscar Wilde and one which conjurs up a vision of being outside with a favourite book and flowers in my hair under the moon!
As a great admirer of the written word (and often called a bookworm or booknerd), I love that what we read can inspire and motivate us and I hope that by sharing some of my favourites, I managed to put a smile on your face :)
To view the full range, stop by '
The Best Of Me Designs
' on Etsy :-) Blog readers can also enjoy 10% off everything with the discount code '
INSPIRED
' until the end of July.
♥ Thanks for stopping by ♥
Jen - Miss Bohemia
Miss Bohemia website blog and newsletter signup - Don't forget to sign up for my main website newsletter/blog and follow me via Facebook and Instagram to keep up-to-date with special offers, discount designs and new lines. Newsletter readers will also receive secret sales codes and pre-order introductory price offers too!
*Miss Bohemia's My Happy Ending Blog - If you're already following this blog I 'thank you' or if you would like to follow these blog posts click here.