Featured Finds For A Handmade Halloween
Continuing on with my Halloween features and celebrations, I have re-introduced some of my Halloween designs back into my Etsy shop for a limited period only.
Next up is this cute Halloween Bracelet in silver, black and red, and complete with lots of creepy charms including and 'RIP' tag, pumpkin head, spider, spider web, witch, skeleton, crown, bat and ghost charms.
One of my other designs that is proving popular is my altered art

Halloween Keepsake Box which has been painted in deep orange and hand stamped with Halloween related images and words. I also made some matching spooky gift tags and found some cute mini brooms to include in this spooky set.
Aren't these 'Vampire Hunter' earrings gorgeous! I bought a pair of these last year and they are a lethal combination of both edgy and pretty, and perfect for parties! These and other gothic, celtic, metaphysical and seasonal jewellery are available from Amanda at NRS Vamp Designs.
Black Cat Earrings
by
Squintessential
I own a few pieces of lovely jewellery by Hannah of Squintessential, and a pair of earrings which caught my eye more recently was these sweet spooky cat earrings. When my sister mentioned how cute they were I bought them for her as a surprise and needless to say she loved them. These ones are sold out but I've been told there will be more cat earrings in stock soon. [Update - these are now back in stock here] Hannah has a website which you can find here and there will also be an official website launch soon!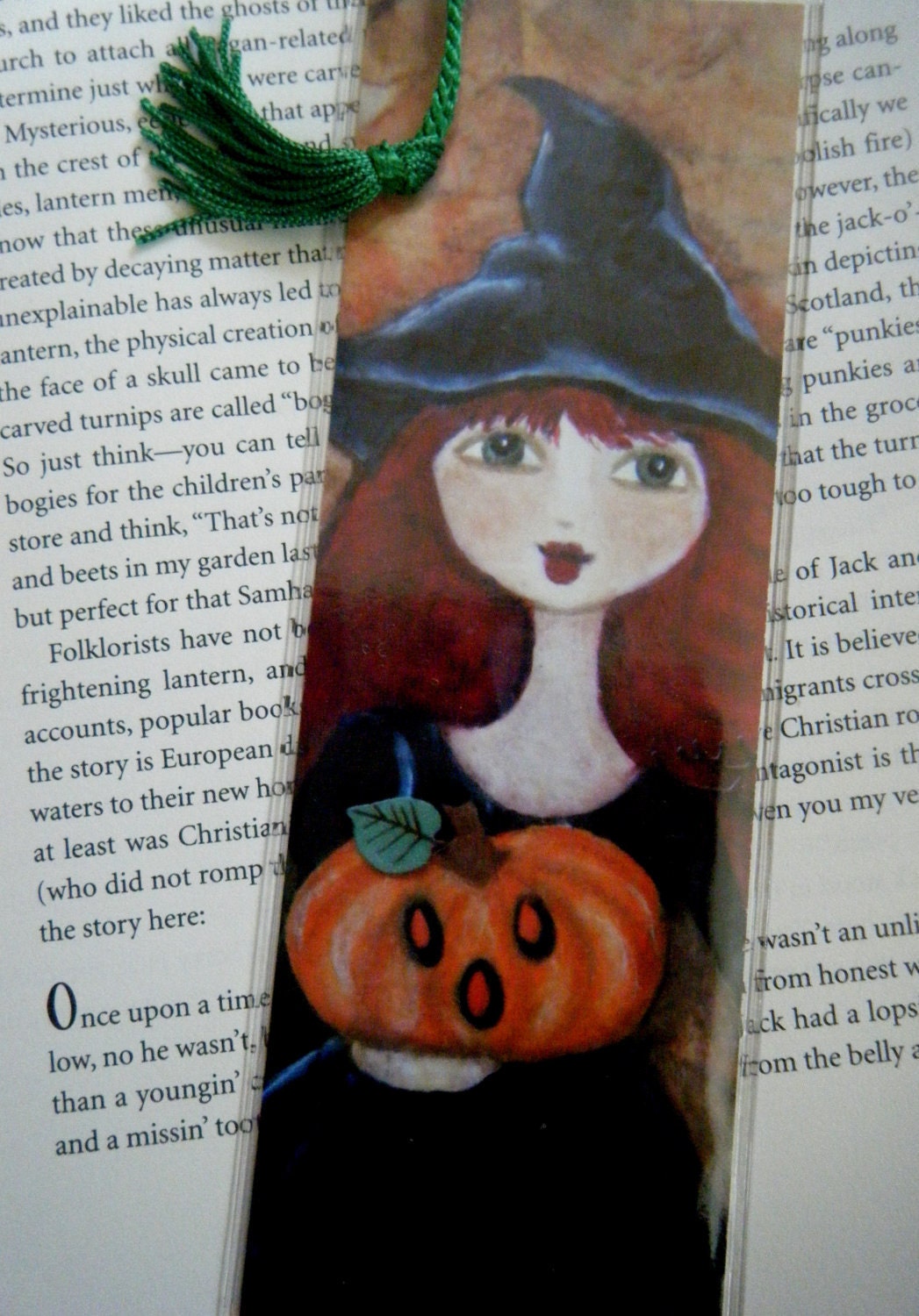 I think this witch bookmark would make the perfect page holder for your books and not just the spooky ones! This bookmark is made from a print of an original painting by Theresa of
Faerie Moon Creations
, which is one of my favourite whimsical and magical places to shop!
I have the softest and warmest mittens and a matching hat from Linda of Uniquely Yours and was also lucky enough to win a some knitted festive goodies on her blog too. Recently these Halloween coasters caught my eye and there's matching Halloween mug cosies and other designs you wont want to miss!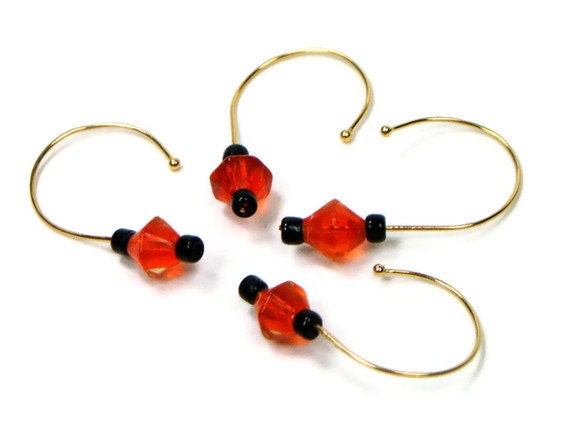 For the most stylish cross stitch, needlepoint, knitting and crochet accessories I would definitely recommend TJBdesigns! I own a set of red stitch markers (which are gorgeous) but today, in keeping with the Halloween theme, I wanted to show you Tommye's latest black and orange crochet stitch markers.