Artist Spotlight - Meet Debbie-Anne Parent
Today I'm delighted to featured the very talented artist Debbie-Anne Parent, a digital collage artist who specialises in vintage altered art. Her designs are available through downloads, which allow you to have your products quickly and gives you the freedom of using them in a variety of ways.
Debbie also does custom work and has also recently introduced some fab journal kits to her portfolio as well as art cards, tags and amazing whimsical jewellery!
Blog avatar & Logo for Miss Bohemia designed by Debbie-Anne Parent
I came across Debbie's amazing work via Etsy when I was looking for a customised banner for my Miss Bohemia website. Debbie designed a shop set which was perfect and included the magic of fairytales, a little dark fantasy and a touch of vintage bohemia! The set comprised of a shop banner, logo,' thank you' notes and jewellery cards, which I spoke about previously on my blog here :-) She also designed the dreamy fairy godmother template you can see on my blog and my 'made with love' blog avatar which I blogged about here! Working with Debbie was amazing and she was able to take my unfocused hundreds of ideas and turn them into something beautiful design. Debbie is highly intuitive and that special skill mixed with her extensive knowledge allows her to capture the essence of what a customer wants.
I interviewed Debbie as part of this feature and have shared some of her work, insight and aspirations with you. I have also included several of my favourite designs from Debbie below.
1. What do you do and your area of work?
My full name: Debbie-Anne Parent. I'm a digital collage artist; I create downloadable collage sheets for crafters and artisans. My specialty is vintage altered art. Some of the custom work I've done includes blog backgrounds and headers, Etsy shop sets and jewellery pendant designs. I also create collage art prints and royalty-free nature photography.
2. How did you get started in your field of work
I first started out by selling nature photography on third party websites such as Zazzle and Redbubble.
I loved adding vintage textures to my images and giving them an 'aged' look.
Then, my father gave me the best birthday present I could ask for.
It was a digital drawing tablet.
My photo art quickly evolved into collage art as I began to incorporate vintage illustrations and graphics into my work.
3. Who or what inspires your work?
I'm most inspired by nature and simple living. I have a lovely flower garden where I spend a lot of time. Birds, insects and plants ground me and feed my soul and are therefore a central part of the art I create. I'm also inspired by the human spirit and the depths of the emotion we feel for one another.
4. How long have you been working as an artist?
Although I've always dabbled in some form of creativity, I've been working as an artist since 2008, mostly online and locally at small business trade shows and craft fairs. I opened my first Etsy shop Aetherial Eyes in October of 2010. I've since opened Ephemera's Vintage Garden in February (2011), and Whimzetti's World in July (2011). Each shop features a different style of art.
5. What piece of work are you most proud of and why?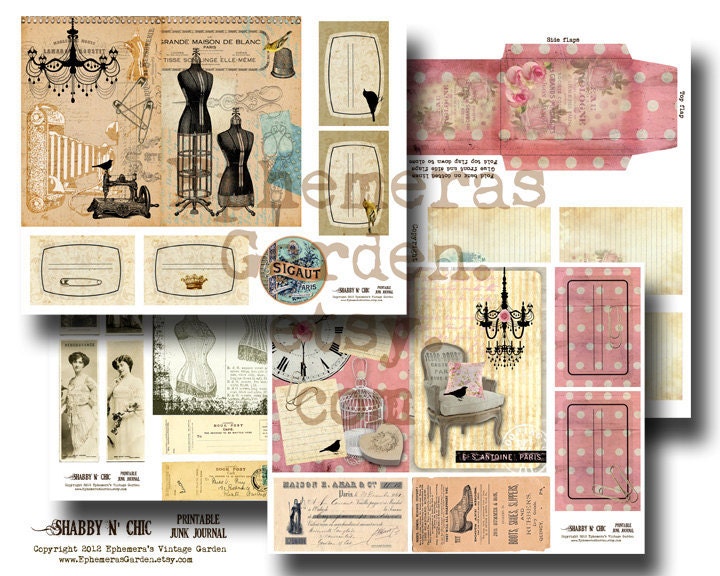 I don't have one particular piece of work that I'm most proud of, but some that I do enjoy are my new
Etsy Journal Kits
, '
Parisien Birds
' and most recently, my paper doll bird collection (selection shown above).
6. Current projects that you are currently working on?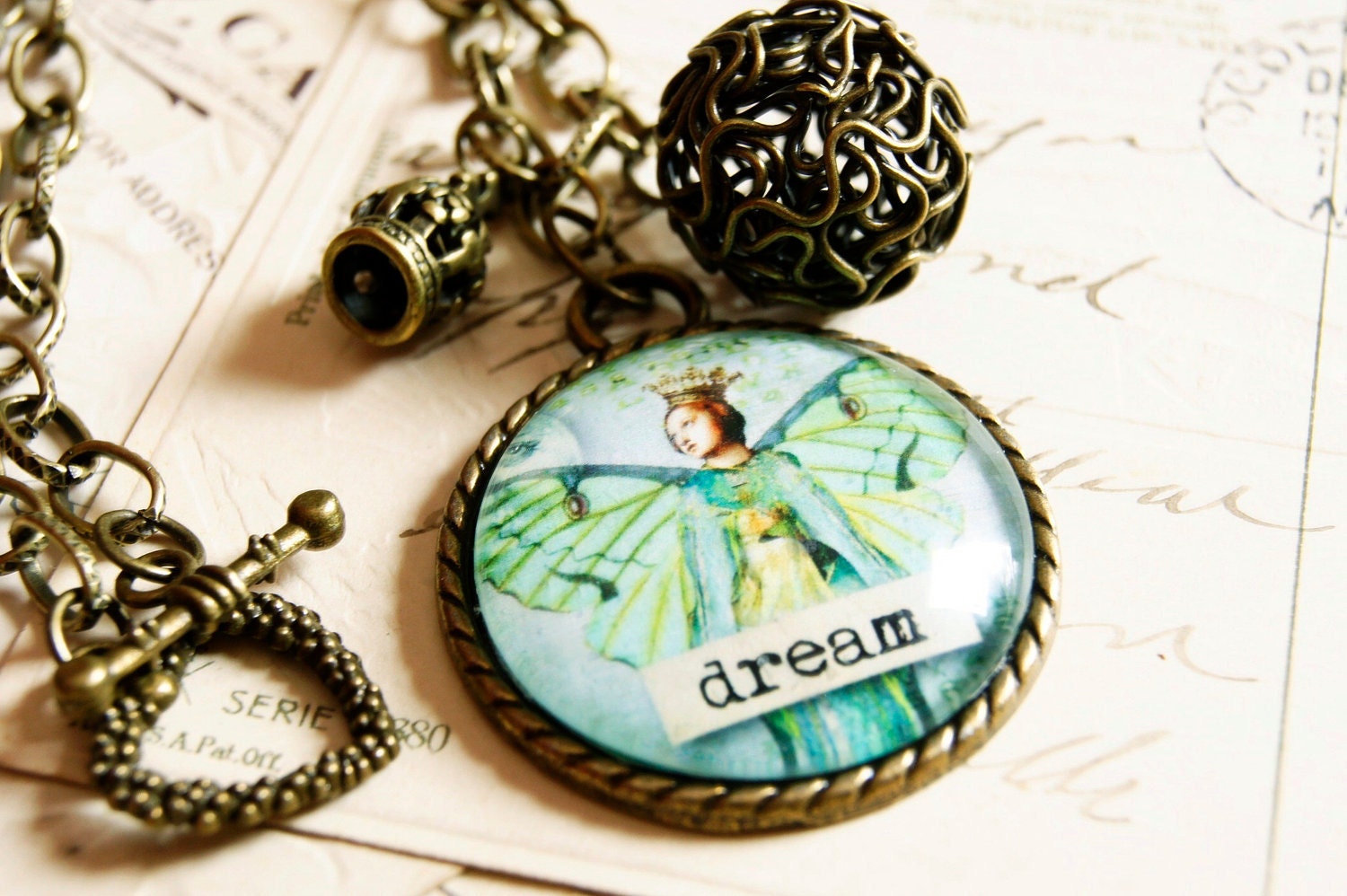 I'm currently devoting most of my time to my latest Etsy shop Whimzetti's World
.
This shop features whimsical art in both print and digital format.
Other items planned for 2012 include more frameable prints, art cards and paper packs (for decoupage, hang tags, etc.).
I'm also considering a compilation CD of my bestselling digital collage sheets from Ephemera's
Vintage
Garden
.
7. What's the best thing about what you do?
This work is my dream come true.
I'm very fortunate to have a passion that earns an income.
I'm able to be creative everyday, work at home and be with my family.
For many years, I worked shifts and my health became compromised.
I knew I had to make some changes and took the journey inwards to find what makes me truly happy.
My art career doesn't feel like work at all and I can choose my hours.
Another really satisfying part of this work is the opportunity to connect with so many wonderful people all over the world.
It's incredibly fulfilling to share my passion with others.
One of my favourite parts of the job is the weekly freebie I offer to my mailing list subscribers.
The response has been overwhelming and it feels good to give a little something back to my customers.
And finally, I absolutely love working with art from the past.
I'm in awe at the beautiful illustrations from the late 1800's and early 1900's and feel compelled to incorporate it into my own so that it finds new life.
8. Your hopes and dreams for the future?
I try not to think too far into the future and to remain focused on creating right now. In the short time that I've been online, the public has responded really well to my work and I can only hope that this will continue. My art is always evolving, but the essence of my self is always present in each piece. My purpose is to continue sharing it with anyone who will look. I absolutely love what I do and can't imagine doing anything else. My wish is that everyone could find their bliss and live a purpose-filled life!
Where you can find out more about Debbie
A big thank you to Debbie :-)
I hope you have enjoyed reading about the very talented Debbie-Anne Parent!
Jen x