Today I'm featuring handmade designs based around of my favourite birds of prey! The 'owls' I have featured are all on my wishlist and have been made by talented Etsy artisans!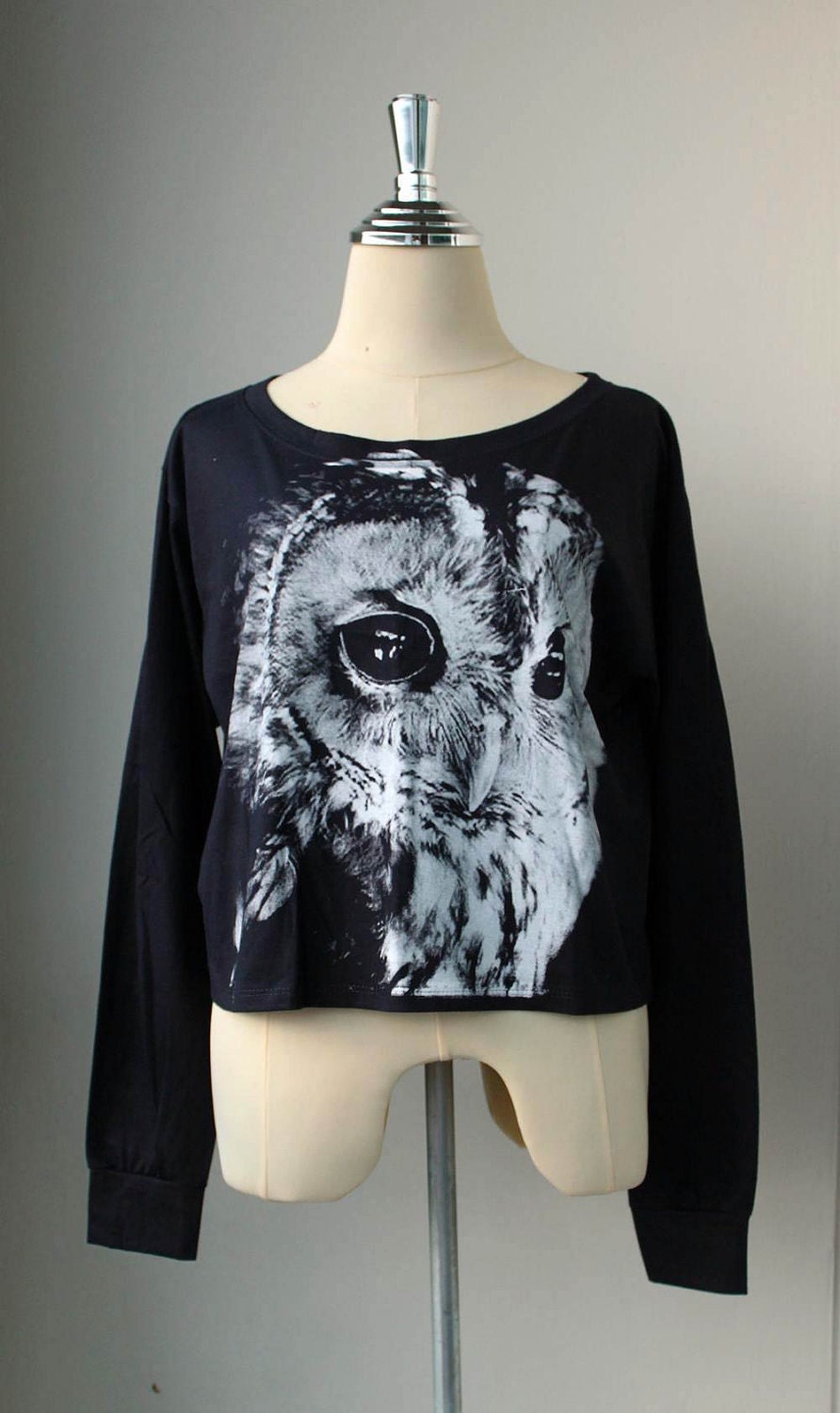 I just love this gorgeous owl sweatshirt. The detail is amazing, especially the eyes and I love the contrast of black and white!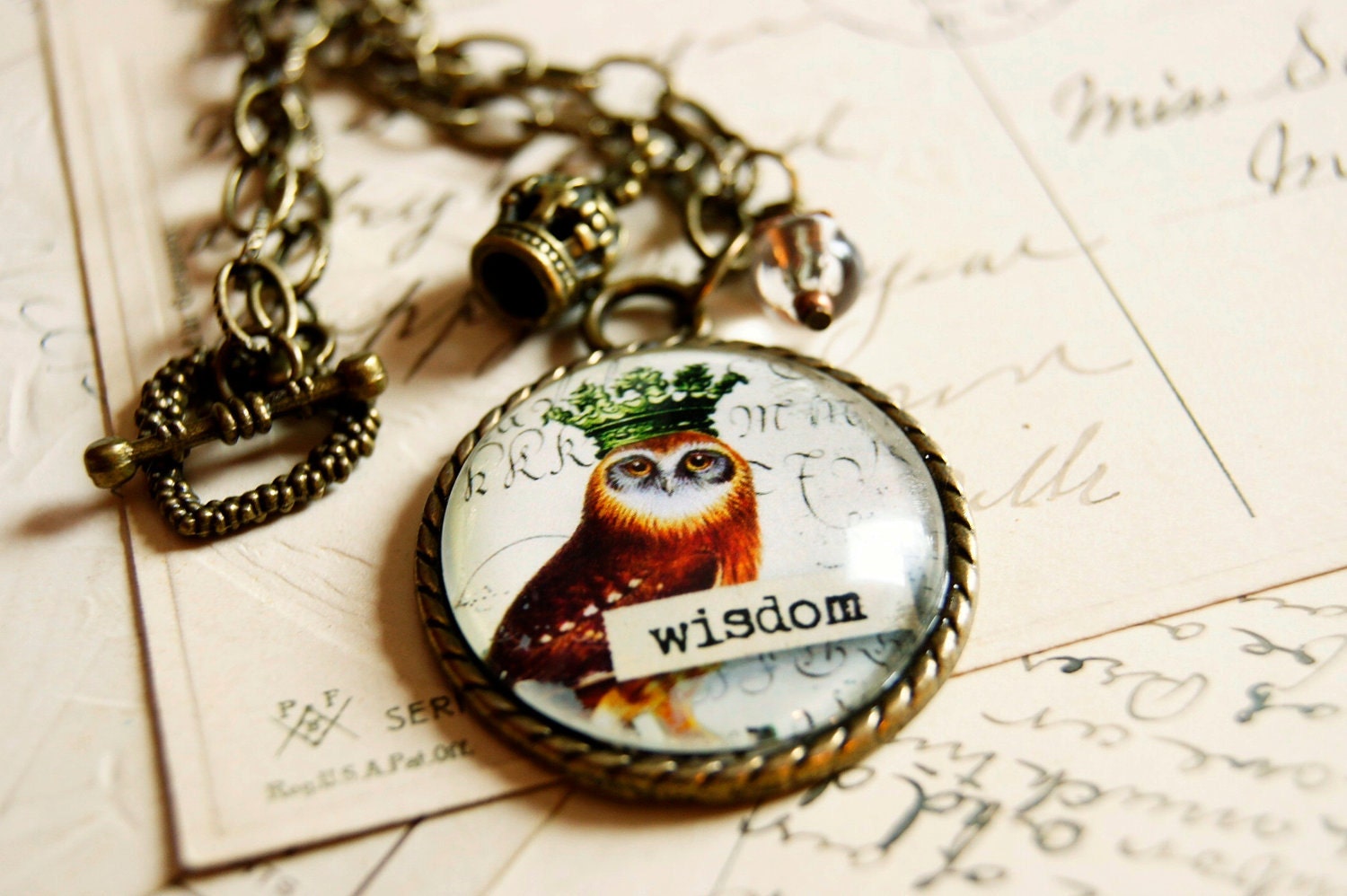 I love the quirkiness of the pendant which features a wise crowned owl full of 'wisdom'! The colours really make this image come to life!
This is just the cutest owl pendant and the soft dreamy colours of the pearls add a perfect touch of whimsy!
Another delightful find is this sweet brooch which features a bronze owl on a pink background. The details in this design include mini hearts, a chained border and extra padding.
This 'Thinking of You' card is so cute! The writing even has cute hearts layered over it, which adds that special touch and I think it would be perfect for sending any time of the year!
I hope you've enjoyed seeing some of my favourite owl based designs!