Christmas A Go-Go Giveaway over at Laughing Vixen's Lounge
Head on over to Laughing Vixen's Lounge for the 'Christmas A Go-Go Giveaway' where you can win a goody bag with treats from Miss Bohemia, Laughing Vixen's Lounge and 5 other shops!

These are the Winter goodies you can win from
Miss Bohemia
:-)
A small icy white box highlighted with lots of sparkly silver glitter, faux icy gem stars and diamonds comes complete with the romantic quote "Once in a while, right in the middle of an ordinary life, love gives us a fairytale" and the word MAGICAL flows down the left hand side.
Ice Queen Fairytale Heart Of Glass Earrings
'Ice Queen' Heart of Glass earrings made with iced glass hearts and acrylic diamond shaped beads to create a fairytale illusion enhanced by their iridescent rainbow shimmer!
*******************
As well as organising this fab giveaway, the talented Kris over at Laughing Vixen Lounge is also offering the chance to win a $50 Gift Certificate from her
shop
!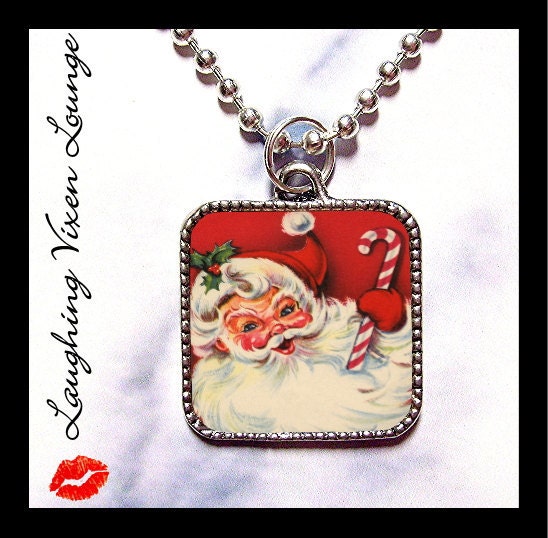 Retro Santa Necklace from
Laughing Vixen Lounge
Happy Holidays!
Jen x